A Trusted Source for Networking, Scouting, Recruiting and Franchise Consulting
Curt B. Nordal, JD of NEI is a proven professional at global networking and developing pipeline channels to find top talent at all levels. Curt has a passion for connecting exceptional people and businesses together and will represent the combined mutual interests of both parties in the scouting and recruitment process. Curt's boutique recruitment service is unique, specialized, and designed to help you grow your company. Let's get started today!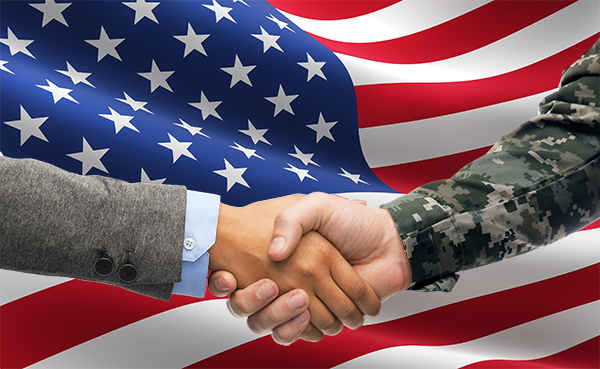 NEI is a firm that operates with integrity maintaining a high level of service in supporting the safety and security of our great country. As a law enforcement family we are proud supporters of our military branches and the first responders of our great nation keeping our communities safe, secure and lawful to the core. It is with these values that we hold true to how NEI operates and conducts its business services. When you partner with Curt Nordal of NEI you're assured to receive great service with transparency, integrity and honesty at a fair price.
Curt B. Nordal, JD holds a BA in Marketing and a Juris Doctor of Law. He spent eight years in Corporate America in different industries and thirty years operating small businesses. This allowed Curt to build global networks of channels and pipelines that included recruiting companies and human assets to work together creating strategic alliances through workforce and economic development. Curt is a published Author and enjoys writing, spending time with his family, and outdoor activities such as motorcycling, skiing, hiking, and recreational sports. Curt volunteers his time helping to recruit student athletes from his community into universities to pursue their academic and sport endeavors.
The Intersection that connects the Candidate to the Business Model:
Curt is a passionate professional who enjoys finding talent to help a company grow and prosper. He truly cares about scouting, recruiting and vetting the right candidate and in conjunction he only represents a company that cares about their employees and employment longevity. Curt bridges that gap and focuses on that unique intersection that connects the right business model to the right candidate. Curt's compensation and fee schedule reflect his understanding of providing a valuable service at a fair price to reduce the cost of acquisition and increase the return of the investment in his talent acquisition services.
Curt B. Nordal, JD has spent his entire career establishing strategic alliances by bringing people together to enhance workforce and economic development. To achieve this goal, he collaborates with municipalities and government entities and introduces small businesses to cities and towns.
Searching for Possibilities
He is a passionate professional who enjoys finding talent to help a company grow and prosper. Curt also works with downsizing companies to help C-Suite to Management Level employees gain a new position, career, or business opportunities in franchising.
Specializing in Multi-Industry Recruitment
As an expert in the field,Curt has foreseen networks to recruit candidates within all industries from c-suite to entry level positions.
NEI believes in the phrase – Keep It Simple! We source, scout, vet and deliver top talent. We do it effectively with price, speed, efficiency and with passion. Hiring dependable employees can be exhausting and NEI can take that responsibility and develop a simplified hiring process that is cost-effective and delivers quality candidates. Guaranteed or we don't get paid! We don't charge set-up fees and we charge a reasonable fee to prove to our clients you don't need to spend big money to get big talent. See our fee schedule under Services.
Screening Franchise Candidates – Invest and Build a Franchise Model (s)
NEI utilizes its talent acquisition services and employs techniques to find small business owners and investors who want to purchase, own, manage and build a franchise model. NEI represents over 500 franchise models within North America. Finding the right candidate to purchase a franchise is a lengthy process. We pre-screen all candidates based on their investment capital, net worth, creditworthiness, and ability to follow a proven business model to success, and we do this at NO COST to our Franchisee candidates.